Author | Speaker | Teacher
Personal growth is something we all seek, but spiritual renewal is something our souls yearn for, whether we know it or not. Robin, a gifted storyteller, sought-after professional speaker, knowledgeable teacher and author on the importance of spiritual growth and renewal in everyday life, empowers others with the Biblical guidance needed for deep personal reflection.
As Rector of St. Francis in the Fields in Louisville, Kentucky, from 1983 until his retirement in 2014, Robin has years of experience encouraging countless churches and parishioners to cast a vision — to develop their personal life plans — equipping them with the tools necessary to participate in the divine nature of Jesus Christ. He evokes a deep level of participation, for the participation he engages Christians in is not about passively exercising one's faith. Instead, Robin believes that when we participate in Jesus's calling in our lives, we are energetic, involved, ever-changing and actively growing through our everyday, ordinary activities in life. He charges others to see the extraordinary revealed by the grace and knowledge found through our participation in the divine nature of the very real, kingdom of God.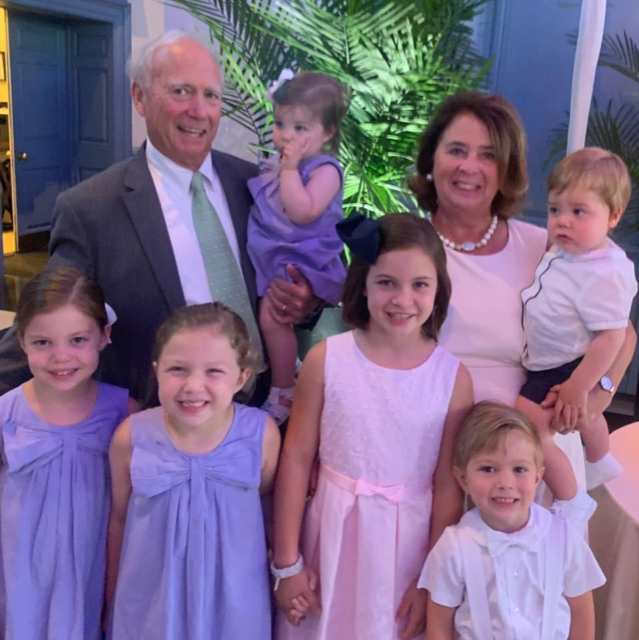 "Thank you so much for sharing the beautiful reflection on St. Peter in, May You Live in Christ. I read it last evening with delight and personal benefit."
"When Robin Jennings writes about life in Christ, he speaks from his heart and describes what he has experienced. His friends and parishioners know him well. His faithfulness, kindness, devotion to God, and joy are a lamp that cannot be hid under a bushel. In this book, he tells us about the source of his joy and he invites us to join him in his journey."
"Robin Jennings overflows with pastoral wisdom, parish experience, and spiritual insight. Most importantly, here is a man who loves helping others become more fully human through calling them to rest in God's grace."
"I have always enjoyed listening and reading Robin's insights. His teaching is uplifting and proves challenging to my own growth as a person and leader."
"In listening to Robin's sermons and presentations, he has a unique ability to approach a theme or topic by bringing various parts of the scriptures into one theme and tie them to our daily encounters. What makes his talks great is his humility and humor in personalizing the Word."
"Over the last two decades, I've watched Robin Jennings lead, teach, and inspire. He is a man of integrity and character who is passionate about showing others how to live their faith."
"Robin's ability to teach is one of his greatest strengths and he has had an indelible impact on my walk in faith. He is a scholar of the Bible, but brings it to a level of understanding for those of us who did not attend seminary. My life has been enriched by over 30 years of attending classes, Bible studies, and forums led by Robin."
"Robin Jennings is an exceptional teacher, speaker, and author. Throughout his ministry he has been a faithful mentor and colleague to me and it was a personal privilege to assist him in the wide varieties of parish ministry. From his guidance in areas of pastoral care to the inner personal development of Christian disciplines, I received spiritual gifts from Robin that will be treasured always."
"No one better understands that faith is a work in progress than Robin Jennings, and there is no better companion for your faith journey, than he. His reflections bring clarity and tangible insight to those of us on this shared life journey seeking ever deeper, clearer, broader understanding of the magnificent depth and breadth of the scriptures, and of occasions when God speaks to us through life events, simple pleasures or other people."
"Robin Jennings has been a colleague in ministry for many years … first as a pastor of another church in my community and now as a parishioner in the church where I serve. I have had the privilege of co-leading several pilgrimages with him and have witnessed his giftedness as a teacher, speaker, and author. His ability to apply scripture, knowledge, personal experiences, and humor, makes his writing and speaking authentic and relatable. And his desire to help others experience spiritual transformation is always at the heart of his message."
"Robin Jennings is a man who knows both the solace of faith and its joy. Convinced of the truth of Christ's salvation, Robin works to convey this assurance to others—with arguments and examples that are readily applicable to our own lives, and enriched by his years of experience as a pastor."